Today was a day off from walking so I took the opportunity to visit the city of Munich, which was just over an hour's bus ride away.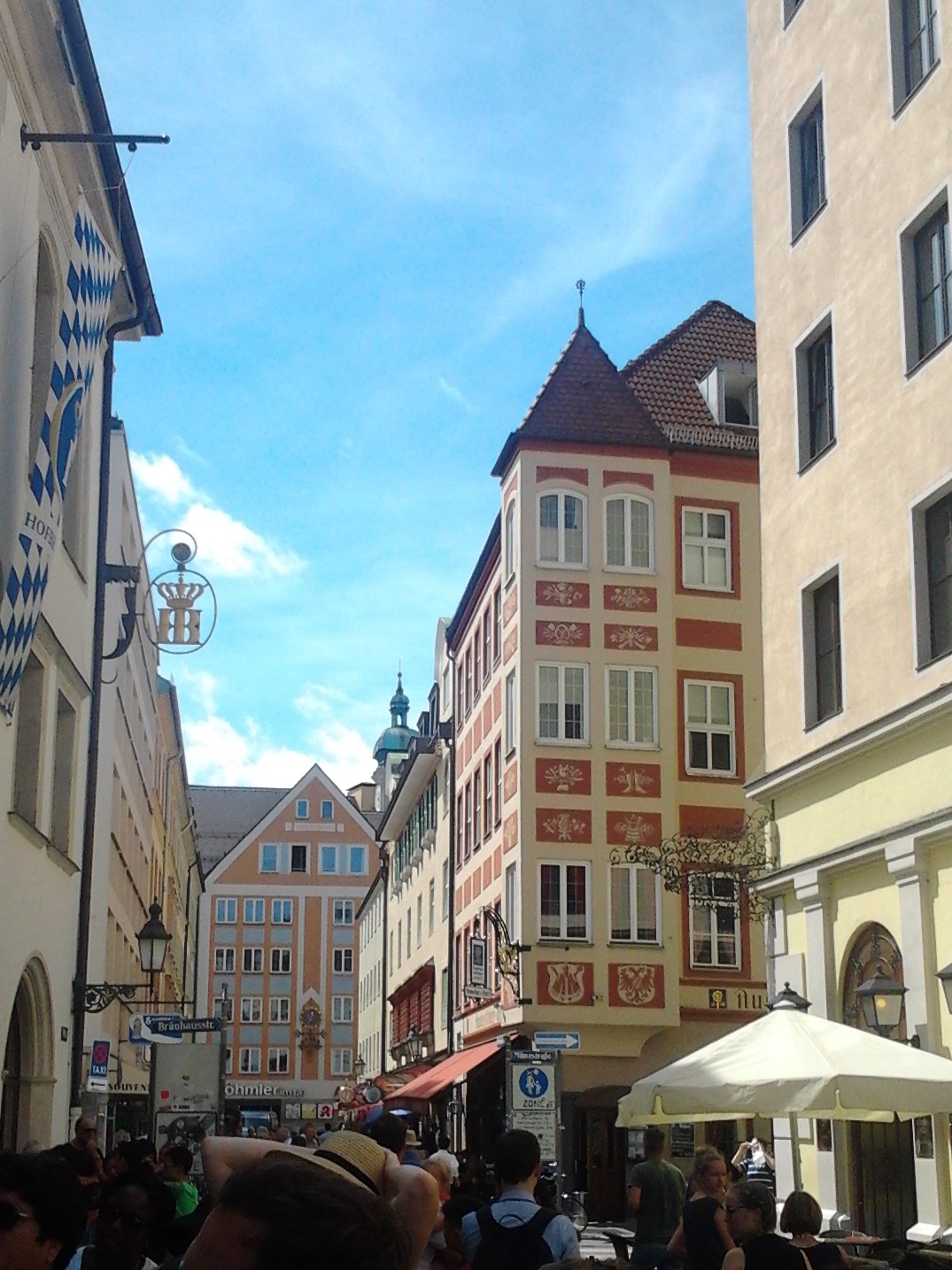 On landing in Munich, I made for the Rathaus-Glockenspiel, which plays music daily at 11:00 and has a display that reenact stories from the 16th century, and is a major tourist attraction. Afterwards, I took part in a free guided walking tour of the city, which was very interesting and informative. We walked the streets of the city centre, and our guide pointed out many places of note and interest, including the hofbrauhaus, a drinking emporium (drinking is a serious business in this part of the world).
Later on I returned to a few places that had interested me during the guided tour to explore them further, such as "Der Englischer Garten" (The English Gardens), one of Europe's largest urban parks. It was a very hot day in Munich so it was nice to cool off in the shade of the trees in the park. Afterwards, I visited and climbed the tower of St. Peter's church in the city centre, which offered fantastic 360 degree views of the city. I was able to see the mountain range from which I had viewed Munich the day before.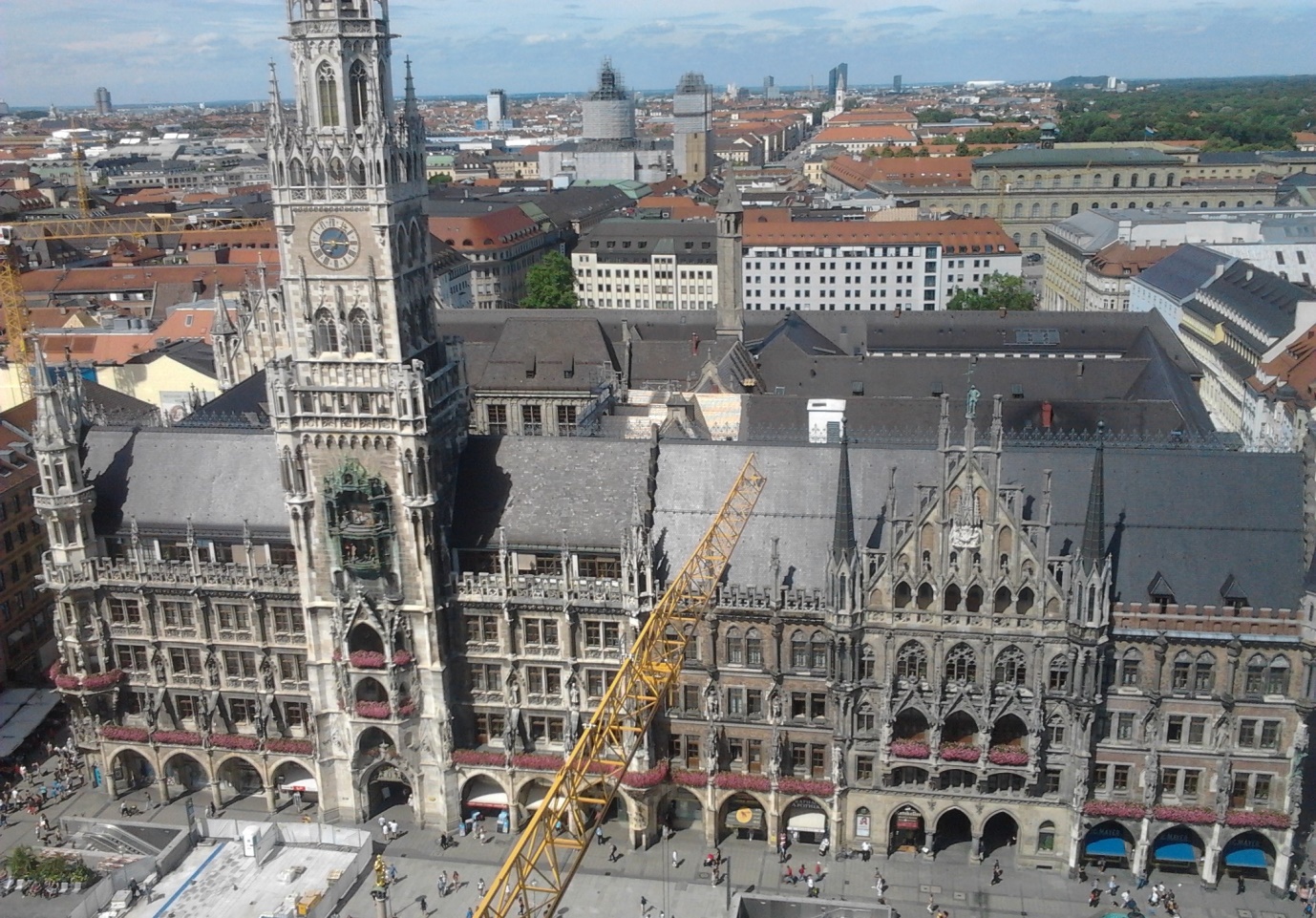 It was a pleasure to be able to tour the city on foot. A few years ago, due to HS, I would have been unable to do so.