Skin health event featuring talks & discussions on chronic inflammatory skin conditions.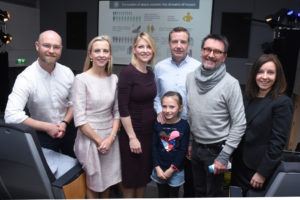 On Saturday, 16th November, the ISF hosted SkinSideOut in the Science Gallery, Trinity College Dublin, a full day event open to all members of the public struggling to manage chronic inflammatory skin conditions.
The event consisted of five talks and panel discussions covering six topics – eczema, psoriasis, acne, rosacea, the make up and ingredients in creams and skin cancer prevention.
Attendees had the opportunity to meet with skin care brands with exhibition stands on the day, discuss the ranges, sample the products and each attendee received a gift bag of select skin care product to take home with them.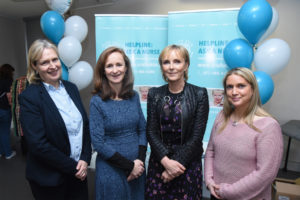 Over 500 tickets were snapped up for the talks, with panel discussions on eczema and psoriasis selling out in advance!
Following each talk our dermatology Helpline nurses were on hand to provide free, up-to-date guidance to attendees on skin conditions.
Living with Atopic Eczema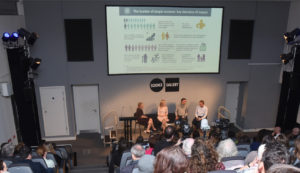 The 'Living with Atopic Eczema' panel discussion featured Virgin Media Presenter, Claire Brock, Moderator; Dr Maeve McAleer, Consultant Dermatologist; Paul Herriot, Patient Advocate; Glenn Kenneally, Patient Advocate and explored the findings from the recent ISF 'Living with Atopic Eczema Survey' answered by 454 people affected by atopic eczema and the key challenges for people living with this common skin condition in Ireland.
Exploring Acne and Rosacea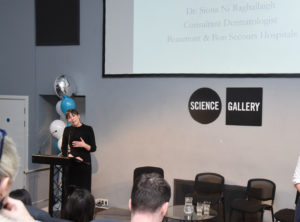 Dr Síona Ní Raghallaigh, Consultant Dermatologist spoke about the different types of acne and treatments available for this common skin condition affecting approximately 85% of the teenage population. Dr Ní Raghallaigh also explored rosacea, known as, "The Curse of the Celts" on the day; the causes, symptoms, sub-types and treatments.
Psoriasis on Your Mind?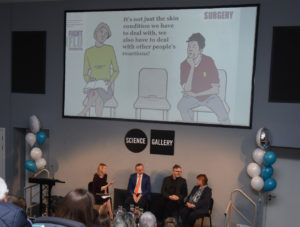 The panel discussion featuring Claire Brock, Moderator; Prof Brian Kirby, Consultant Dermatologist; Caroline Irwin, Patient Advocate; Dr Eddie Murphy, Clinical Psychologist focused on the emotional and psychological toll psoriasis can have on people and how to manage this aspect of the condition, so that it does not impair quality of life.
What's Really in Your Face Cream?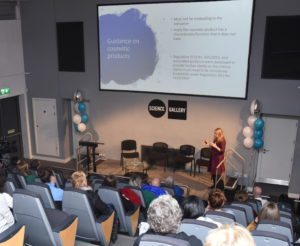 Prof Anne-Marie Tobin, Consultant Dermatologist, explained the differences between pharmaceuticals, cosmetics and cosmeceuticals, the components that make up our creams, and what these components in the creams and ointments we use, actually do.
Preventing Skin Cancer in Ireland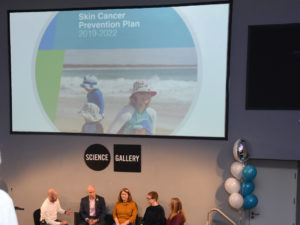 This discussion between David McMahon, Moderator; Kate O'Flaherty, Healthy Ireland; Prof Anne- Marie Tobin, Consultant Dermatologist; Kevin O'Hagan, Irish Cancer Society; Kay Curtin, Patient Advocate provided an overview of the aims of the Department of Health, Healthy Ireland and National Cancer Control Programme's (NCCP) recently launched National Skin Cancer Prevention Plan 2019 – 2022 and what steps we can take to ensure we achieve these aims.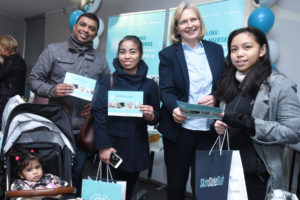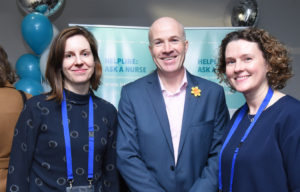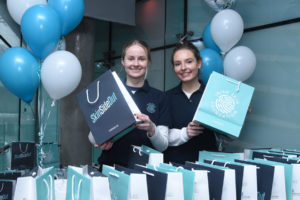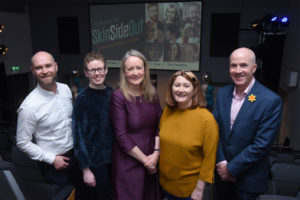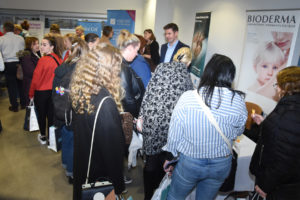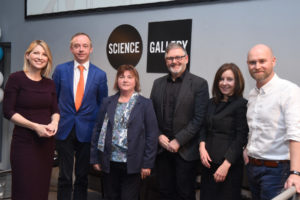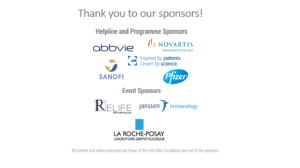 Thank you to all our exhibitors – La Roche Posay, Relife, Bioderma, Dermal Labs, Suu Balm, Aveeno, Eucerin, Elave, Alliance Pharma, Lanolia, and Genomics Medicine Ireland.