Information Booklets & Resources
Read booklets below, link to an A-Z of skin conditions or to Other Resources for people with skin conditions. Information about Community Medical Schemes (including Medical Cards and the Discretionary Hardship Scheme) can also be found below.
Please note that our booklets and leaflets are in high demand, we supply and post them for free directly to people with skin disease and to public hospitals with dermatology clinics in the Republic of Ireland. For other orders we request a donation to help cover the cost of postage or delivery.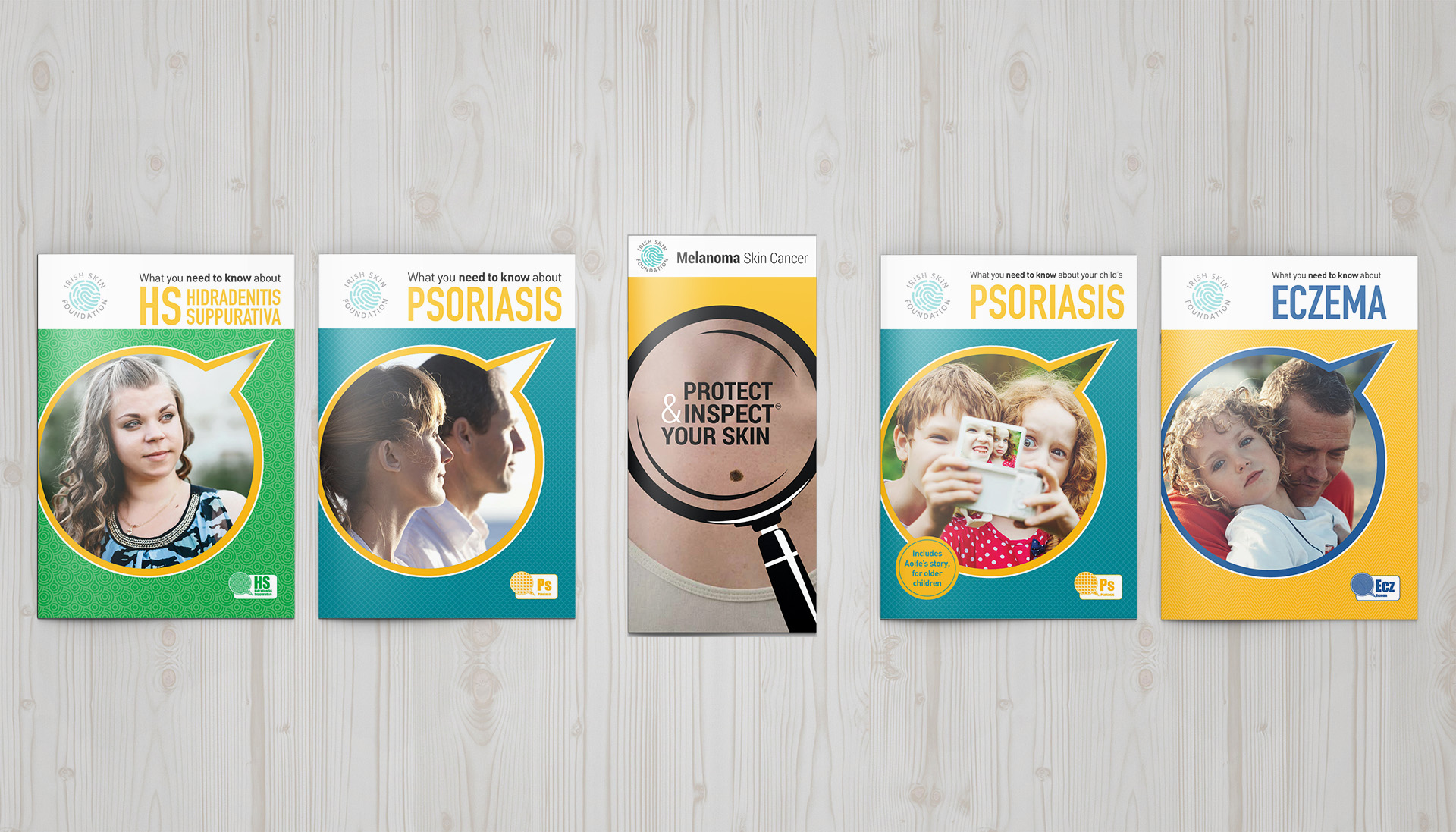 ---
Virtual / Remote Appointment
---
Eczema
What you need to know about Eczema 
Eczema at school – information pack
20 Questions about Allergy and Eczema
---
Hidradenitis Suppurativa (HS)
What you need to know about HS
---
Psoriasis
What you need to know about Psoriasis
What you need to know about your child's Psoriasis 
Scalp Psoriasis: information for you, your hairdresser or barber
---
Rosacea  
Rosacea: The Curse of the Celts
---
Skin Cancer & Sun Damage
Information Leaflet: ISF Melanoma Skin Cancer – Protect & Inspect™
Infographic: Melanoma on the Rise in Ireland – Protect & Inspect™
Infographic: All about Solar Radiation – Protect & Inspect™
Information Leaflet: Everyone Under the Sun
Infographic: Seasonal UV Changes
---
Community Medical Schemes