Say Something
Psoriasis is not contagious, but if you have it, you may have experienced situations where people mistakenly think it is. To mark World Psoriasis Day this year, the #SaySomething campaign focuses on the stigma that can sometimes surround the condition. #SaySomething to help dispel myths about psoriasis or consider using some of the ideas in the videos below to help you to talk about psoriasis in everyday situations.
Below you'll find resources like our new scalp psoriasis leaflet, psoriasis booklets, videos including how Sinéad talks about psoriasis with a new hairdresser, practical advice from psychologist Kate Russo about dealing with other people's attitudes, and how to make the most of your visit to the doctor, along with other useful tools.
Change the conversation – #SaySomething about your Psoriasis
Sinéad has psoriasis on her scalp and neck. Watch how she worries about and imagines a negative reaction from a new hairdresser to how her skin looks – and how she deals with the subject when she finally sits down to get her hair cut.
Dr. Kate Russo – How to deal with stigma as a Psoriasis patient
In this video, Clinical Psychologist Dr Kate Russo looks at the stigma faced by people living with psoriasis and gives some tips on how you can address this stigma in social situations.  People with psoriasis have two issues to deal with – not only the skin condition but also the stigma associated with it; for some people this can be the most distressing part.
Make the most of the time with your doctor
Often, the time you spend with your GP is limited. Making the most of your visit is really important; so don't feel embarrassed about asking questions or telling the doctor how you feel. Be sure to talk to them about your symptoms, progress and, if necessary, options for alternative treatment or onward referral to a dermatologist. Below you can download a guide to communicating with your GP.  You can use it to help explain your symptoms to your doctor and have an open conversation about your condition. Remember, your doctor can help you, simply SAY SOMETHING.
Peter Mark stylist Luke on scalp psoriasis.
Sometimes having scalp psoriasis can make you feel uncomfortable or anxious in advance of a hair appointment because of the visibility of the condition and anxiety about what the hairdresser or barber might think or say about how your skin looks. Psoriasis affecting the scalp is very common; almost 80% of people with psoriasis will have scalp involvement at some point in their lives. Listen to Peter Mark stylist Luke to get a hairdressing professional's view on scalp psoriasis.
Useful Tools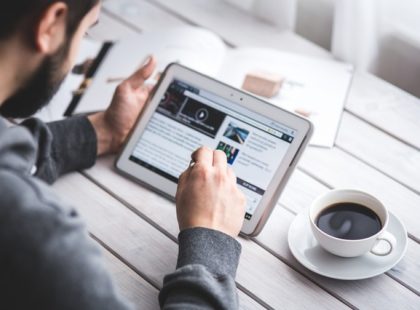 This online questionnaire measures how much your psoriasis effects your life over a course of a week.
Start
Communicating with your GP (PDF)
Download our guide to communicating with your GP. Use it to help explain your symptoms to your doctor and have an open conversation about your condition.
Download
Psoriasis Booklet (PDF)
Our new 'What you need to know about psoriasis booklet' has been prepared to help you understand your condition, talk with your doctor,  learn about available treatments and find useful tips for living with psoriasis.
Download
Scalp Psoriasis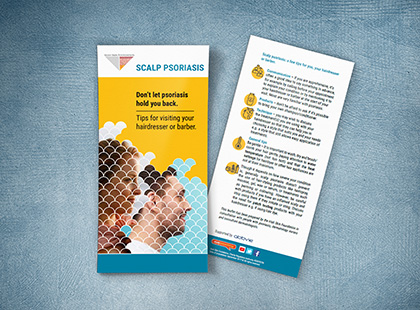 Tips for visiting your hairdresser or barber.
Download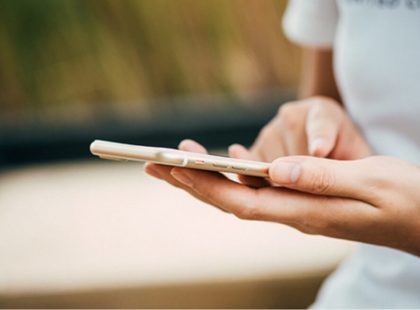 Do you have questions about your skin?  Ask a dermatology clinical nurse specialist by filling in the form below. Learn more about how the ISF Helpline here and about our Terms of Use.
Read More
About Our Helpline
Do you have questions about your skin? For guidance about skin conditions call
Read More
Supported by
The views expressed on this website are those of the Irish Skin Foundation and are independent of our corporate sponsors.