We began today with a pleasant ferry ride across the lake under overcast skies but the weather improved considerably as the morning unfolded. We began walking proper with a vicious ascent before stopping for "kaffee und kuchen" (coffee and cake) at a mountain-top gasthof (a type of restaurant). After the brief reprieve, we ascended further to visit the dramatically perched Riederstein chapel which afforded stunning views of the surrounding mountain ranges. We then ascended even further to Baumgartenschneid (tree cutting garden) and enjoyed more spectacular views of the surrounding countryside.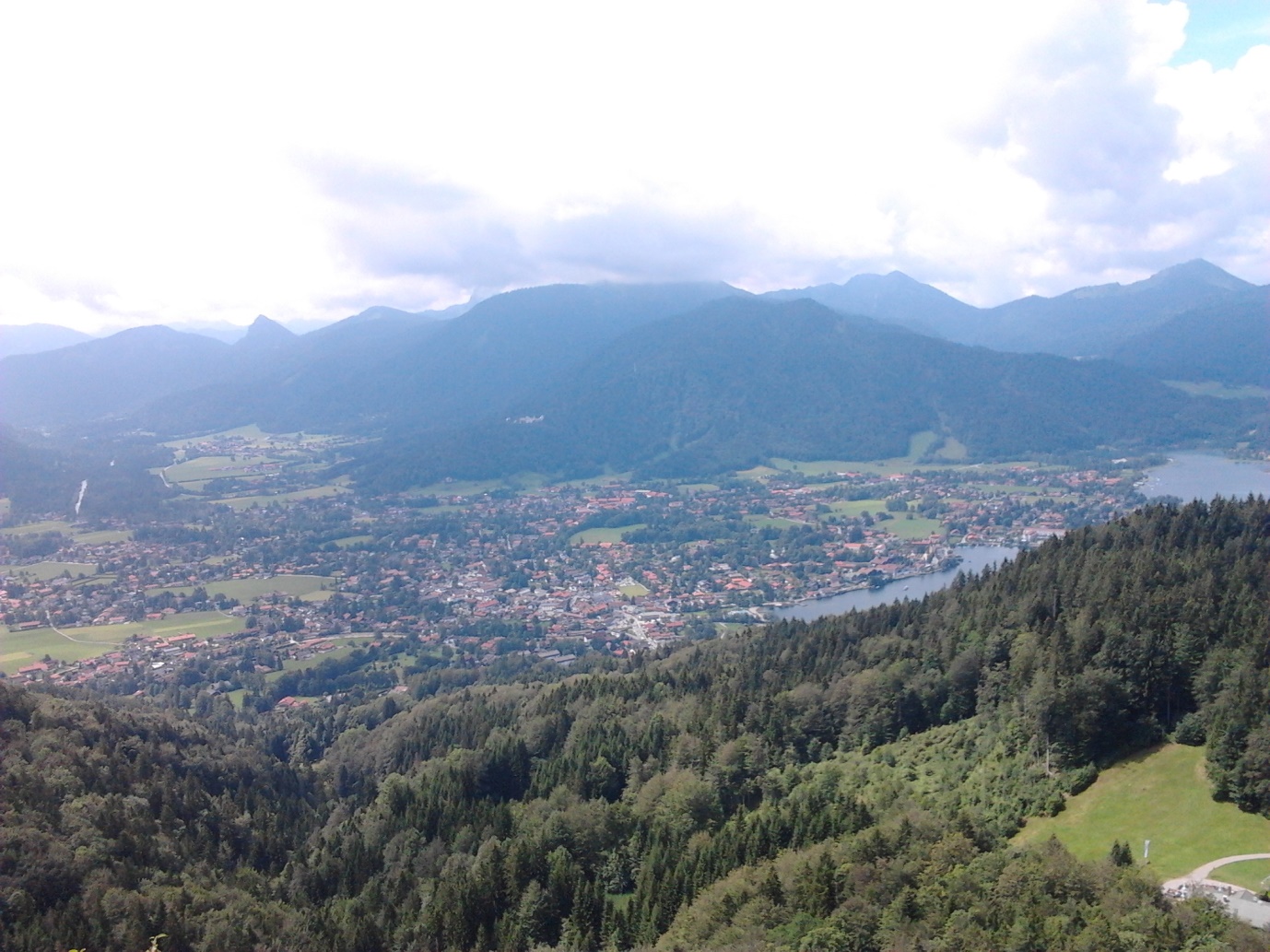 A steep descent took us through more woodland, along well-marked and spotless tracks and trails before we stopped for a well-earned drink in Tegernsee town at Bräustüberl, a famous hofbrauhaus (a drinking establishment), which used to operate as a monastery in years gone by. We then caught the return ferry to Bad Wiessee. A total of 7 miles with 630 m (2100 feet) of ascent were walked today.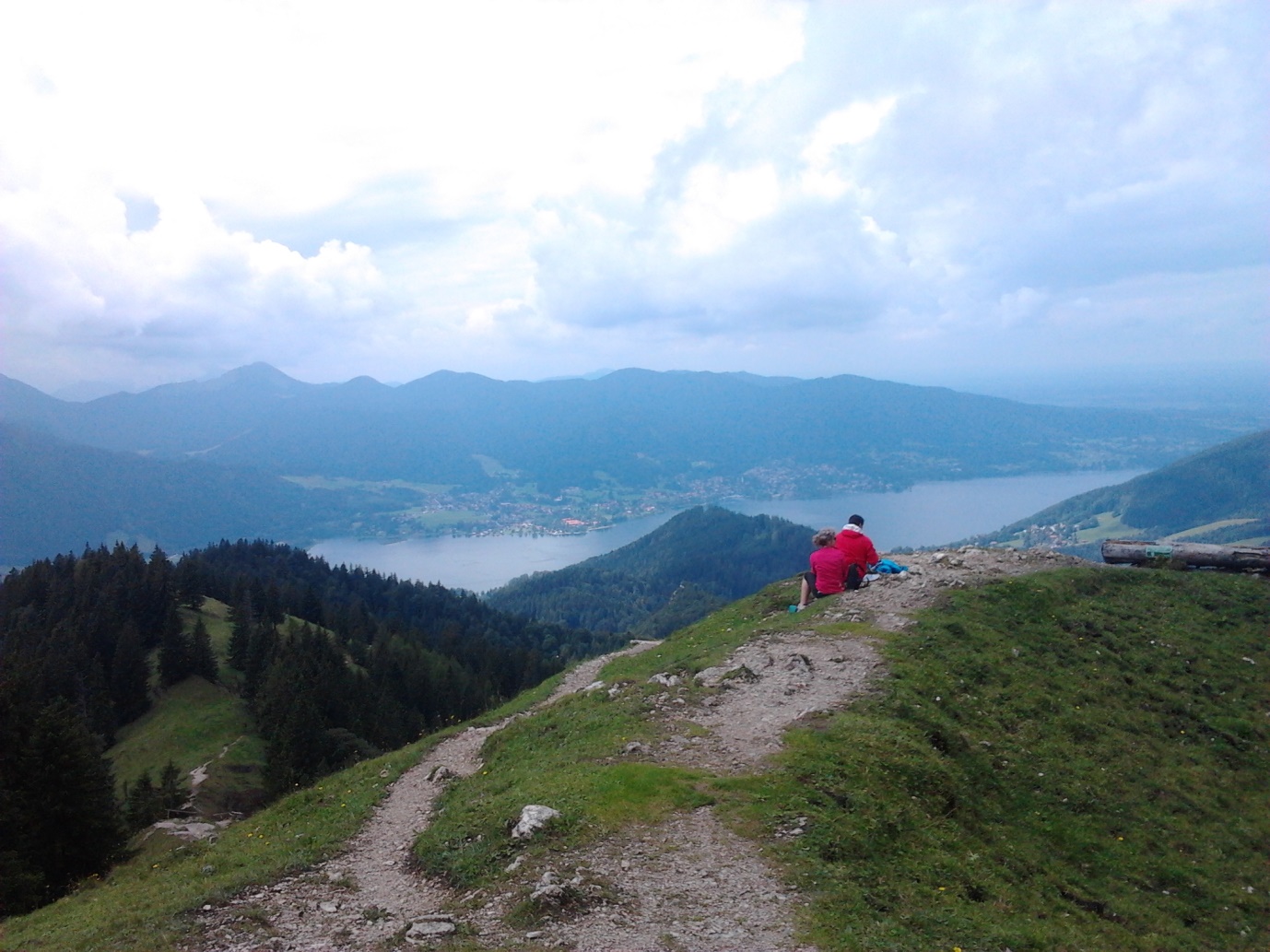 After a swim, the group and I enjoyed a talk from a local academic on the history of Bavaria which was very interesting. I retired early as the past couple of days travelling and walking were beginning to take their toll. It was a nice feeling though-tiredness brought on by physical exertions is something I did not experience for many years due to HS.