About Us
The Irish Skin Foundation (ISF) is a national charity dedicated to improving quality of life for people living with skin conditions. We promote skin health and the prevention of skin disease by offering support, independent information, engaging in advocacy, and raising awareness.
Origins
The ISF was formed in 2011 when people living with psoriasis and atopic eczema, skin-cancer prevention advocates, dermatology healthcare professionals, carers, family, and others affected by skin disease, agreed to join forces to improve quality of life for people living with skin conditions in Ireland. We strive to reflect this diversity on our board of charity trustees.
Since that time, the ISF's work has been made possible by the philanthropic support of the City of Dublin Skin and Cancer Hospital Charity, our Foundation Partners, and project specific donations from advocates and supporters.
Following our public launch in 2013 we moved operations to UCD's Charles Institute of Dermatology, where we are based today.
Our work today
We operate a free Ask-a-Nurse Helpline providing direct, accessible and specialist guidance about skin conditions on an appointment model. Throughout the year we run events, including public information meetings and community outreach.
There are many forms of skin disease, which include inflammatory conditions such as eczema, psoriasis, and hidradenitis suppurativa (HS); skin cancers, including melanoma, basal and squamous cell carcinomas; autoimmune conditions such as lupus and vitiligo; and hereditary diseases such as ichthyosis.
The impact of skin diseases on quality of life can be far-reaching and profound. Many conditions are chronic in nature with treatment focusing on reducing and controlling symptoms. Rashes, flare-ups, and lesions are often very visible to others. People living with a skin condition not only have to cope with how it affects them personally but also with the reaction of those around them.
In recent years, we have created a trusted suite of independent information on the most common skin conditions for nationwide distribution to GPs and hospitals, hosted meetings for different patient communities around the country, and have led awareness campaigns.
We also contribute and collaborate on research projects, advocate for better public services and access to new therapies, hosts education days and events to broaden access to first-line dermatology education, and many other health promotion activities in communities and hospitals.
ISF Vision, Mission, and Values
Many skin conditions are chronic and recurring in nature, often highly visible, and some people may carry the heavy burden of management along with negative past experiences of distress and stigmatisation. Recognising the reality of people's different lived experiences, while emphasising hope for the future, we have set our Vision, Values and Mission accordingly.
Our Vision is for everyone in Ireland to lead healthy, productive lives, as unburdened as possible by skin conditions.
Our Mission is to promote skin health and the prevention of skin disease by providing support, independent information, by engaging in advocacy, and raising awareness.
The Values that guide our work and culture are compassion, care, integrity, accessibility, respect, and empowerment.
Charity Regulatory Authority number 20078706
Board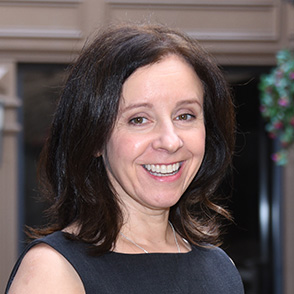 Chairperson: Marina O'Kane
Dr. Marina O'Kane is a consultant dermatologist at Beaumont Hospital and Connolly Hospital, Dublin. Her areas of interest are severe psoriasis and dermatological surgery. She held positions as president and secretary of the Royal Academy of Medicine in Ireland Dermatology Section and is a member of the HSE Dermatology Clinical Care Programme Advisory Group and HSE National Psoriasis Care Pathway Group.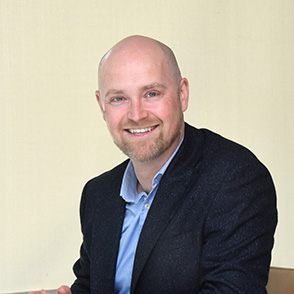 CEO: David McMahon
Appointed as CEO in 2017, having previously been head of operations since 2015, David has experience in healthcare advisory with marketing and communications strategy group Publicis, in government relations and public affairs with Diabetes Ireland, the Department of Health and in Dáil Éireann. David holds an MA in history from UCD, a Diploma in Legal Studies from Kings Inns and a Professional Diploma in Corporate Governance from UCD Michael Smurfit Graduate Business School.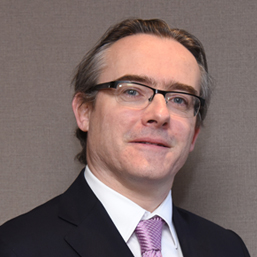 Rupert Barry
Consultant dermatologist and Moh's Micrographic Surgeon Dr Rupert Barry is based in St. James' Hospital, Dublin.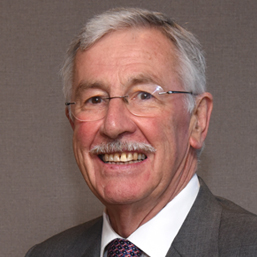 Michael Foley
Michael Foley MPSI is a community pharmacist. He qualified in 1977 and owns Foley's Pharmacy in Dublin's Parnell Street, a family owned and independent business. Since its establishment in 1909 Foley's Pharmacy has been renowned throughout the city for its work in caring for people with skin problems.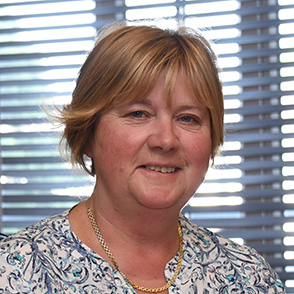 Caroline Irwin
Caroline Irwin, who herself suffers from psoriasis, founded the Psoriasis Association of Ireland after moving home and realising the urgent need for reliable information and practical support for people living with the condition in Ireland. Caroline has worked for two decades to advocate for people with psoriasis, to create greater awareness of the challenges people with psoriasis can face and bring people together for mutual support. Caroline is from Kilkenny and works as a carer with the Irish Wheelchair Association.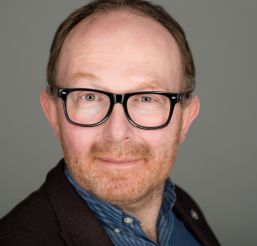 Kenneth McKenzie
Dr Kenneth McKenzie is an advertising strategist. He obtained his BA (Psychology) from Trinity College Dublin and his PhD from the School of Law & Government, Dublin City University. Kenneth has worked as a social psychologist across a range of research projects in UCD and TCD. He has worked with organisations across the profit, not-for-profit and state sectors in areas of behaviour change, brand strategy, consumer behaviour, and programme development & evaluation. Kenneth is an Adjunct Teaching Fellow in the School of Psychology, TCD and is Visiting Professor in Burgundy School of Business.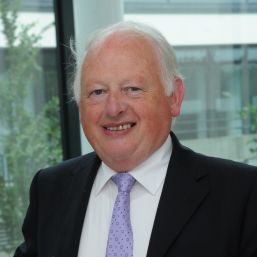 Padraig O'Cearbhaill
Padraig O'Cearbhaill is a memeber of the City of Dublin Skin and Cancer Hospital Charity and a Member of the Institute Of Chartered Accountants in Ireland. In practice as auditor and accountant for the past 34 years he previously worked in haulage and building industries. He is Chairman of Credit Union Advisory Committee – a statutory body that advises the Minister of Finance on all matters relating to Credit Unions. He is treasurer of the Blackrock Credit Union.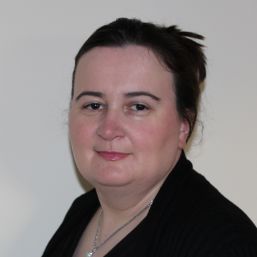 Sheila Ryan
Sheila works in the University Hospital Limerick as an advanced nurse practitioner in Dermatology. She has 25 years experience in dermatology practice in both the UK and Ireland. She has acted as dermatology nurse advisor to the National Clinical and National Skin Cancer Control Programmes. She has held senior executive roles in the Irish Dermatology Nurse's Association and the British Dermatology Nursing Group (BDNG). Currently she is Treasurer of the Irish Dermatology Nurses Association and Secretary of the International Skin Care Nursing Group. She is winner of the 2017 BDNG's Stone Award for her contribution to Dermatology Nursing. She has published articles on Psoriasis, Acne, Emollients, Cryotherapy and Toxic Epidermal Necrolysis.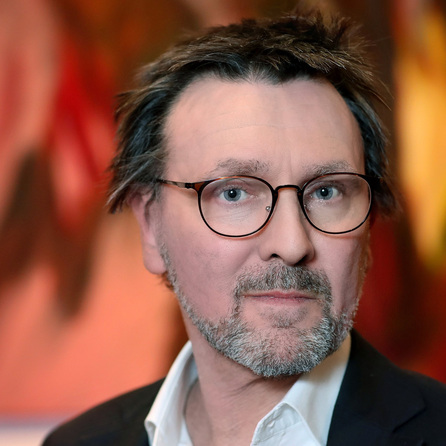 Paul Herriott
Paul Herriott is best known as a broadcaster on RTE Lyric FM for programmes. Paul has been a long term sufferer of Atopic Eczema. Over the years, and like many patients who suffer at the more extreme end of the spectrum, Paul has become vocal and began advocating with the ISF and Global Skin in 2017, speaking as both a patient and MC at two Eczema Awareness Days, and more recently as part of a panel at the very successful 'Skin Side Out' event at Trinity, Dublin in 2019. Paul joined the board in June 2019.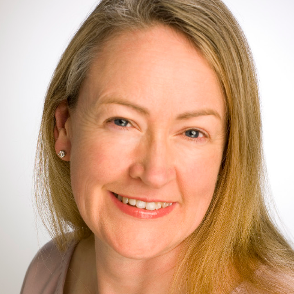 Anne-Marie Tobin
Professor Anne-Marie Tobin is a consultant dermatologist at Tallaght Hospital, Dublin and a Clinical Senior Lecturer in Trinity College Dublin (TCD). Dr Tobin is dual qualified in Pharmacy and Medicine from TCD and holds a PhD in Translational Medicine from University College Dublin.
Her clinical interests are inflammatory skin disease: psoriasis, hidradenitis suppurativa, eczema and skin cancer. Her research interests are in innate immunology in inflammatory skin disease and clinical trials. Dr Tobin joined the board in 2017.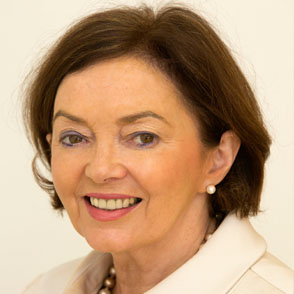 Rosemarie Watson
Dr Rosemarie Watson MD, FRCPI, is a graduate of University College Dublin. She trained in dermatology at the Johns Hopkins Medical Institution Baltimore USA where she was subsequently promoted to Associate Professor of Dermatology. She was appointed consultant in dermatology in Ireland in 1992 to Our Lady's Children's Hospital Crumlin (OLCHC) and St James's Hospital Dublin. She is a past President of the Irish Association of Dermatology and is Director of the National Epidermolysis Bullosa Service for children at OLCHC. Her other special interest areas are connective tissue disease, and vascular tumours and malformations.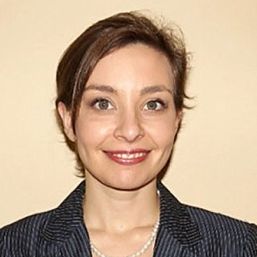 Catherine Wilkinson
Dr Catherine Wilkinson graduated from NUI Galway in 2005. During her 2 year BST in General Internal Medicine, she worked as a Dermatology SHO for 6 months at UCHG. Following completion of her MRCPI examinations, she commenced the Ballinalsoe Specialist Training Scheme in General Practice. During this time period, she completed a Diploma in Dermatology and subsequently a Certificate in Dermoscopy through Cardiff University. Since 2013, Dr Wilkinson has worked as a part-time Clinical Assistant in Dermatology with Dr Maureen Connolly and Dr Anne-Marie Tobin at Tallaght Hospital. Since 2015, she has been based as a GP between Tallaght Cross and Jobstown.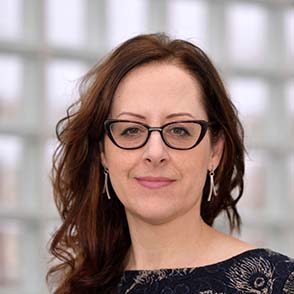 Jennifer Wilson O'Raghallaigh
Dr. Jennifer Wilson O'Raghallaigh is the Principal Clinical Psychologist at Beaumont Hospital.