Prof Desmond J Tobin appointed as UCD Professor of Dermatological Sciences
UCD has announced the appointment of Prof Desmond J Tobin as new Director of the UCD Charles Institute of Dermatology and Professor of Dermatological Sciences. Prof Tobin, currently Professor of Cellular Biology and Director of the Centre for Skin Sciences at University of Bradford, will take up his appointment from 1st September 2018.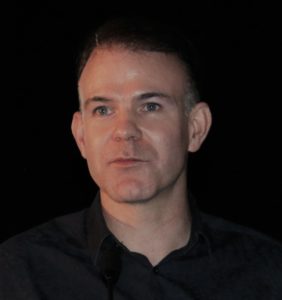 A native of Co. Meath, his undergraduate studies in immunology at Maynooth University and NESCOT (Surrey, GB) were followed by PhD studies in 1991 on the presumptive autoimmune disorder alopecia areata at St. John's Institute of Dermatology, University of London. Two years postdoctoral training at the Department of Dermatology, New York University Medical School were followed by his appointment as Assistant Research Professor of Dermatology (1993-1996). He has a Postgraduate Diploma in Management from the Chartered Management Institute (London).
Des holds/held fellowships from the Royal College of Pathologists (FRCPath), Royal Society of Biology, Higher Education Academy, and Institute of Trichologists. He serves as vice-president of the Institute of Trichologists, and is President of the British Society for Investigative Dermatology. He is a member of the British Association of Dermatologists Research Committee, and member of the advisory board of the UK-TREND.
Prof. Tobin's research has focused predominantly, but not exclusively, on pigmentation of the skin and hair in health and disease, immune-mediated hair follicle disorders, and hair follicle growth. His research has been recognized with the John Pawelek Lectureship (ASPCR) and F John G Ebling lectureship (EHRS), among others. His research program has received funding from a mixed portfolio of Industry, Government, and Charity sources etc. Des has published over 200 articles, with a current H-Index of 56 (Scopus). He is editor of the Henry Stewart Talks Collection – 'Skin Biology' series.
We look forward to welcoming Des as Director of the UCD Charles Institute of Dermatology and to the UCD School of Medicine where he will also hold the post of UCD Professor of Dermatological Sciences.
About the UCD Charles Institute
Launched in 2008, the UCD Charles Institute is Ireland's first academic institute dedicated to dermatology research and education. The Institute's vision is to become a world leader in dermatology research and training, which will lead to improved patient care through the discovery of new treatments and therapies. UCD Charles Institute actively partners with leading companies serving the skin health and care market to deliver specific research and innovation objectives. Using a multidisciplinary, systems biology approach, the Institute research team are working to uncover key drivers of skin disease and ageing. This approach is leading to exciting new innovations for the management of skin ageing and treatment of serious skin disease.