To mark national eczema week this year, 15-23rd September, we held our third annual public meeting in the Red Cow Moran Hotel, in Dublin on the 29th of September for those with or caring for someone with eczema.
Attendees travelled from all parts of the country, including Mayo, Leitrim, Donegal, Galway, Laois, Dublin and Wicklow. The meeting provided an opportunity for the attendees to meet other people and hear from experts about living well with eczema which included practical everyday tips, the role of the skin microbiome in eczema, managing eczema-related sleep disturbances and an inspirational story from a parent of a child with eczema.
Mr. Paul Herriott, Broadcaster/presenter with RTE Lyric FM, who has lived with eczema throughout his life moderated the meeting. Paul with his good humour and personal empathy spoke about the challenges that living with eczema and managing flares can present.
Dr Anne Marie Tobin Consultant Dermatologist at Tallaght Hospital gave an informative talk on living well with eczema which included genetics, triggers, infections and current therapies in primary and secondary care.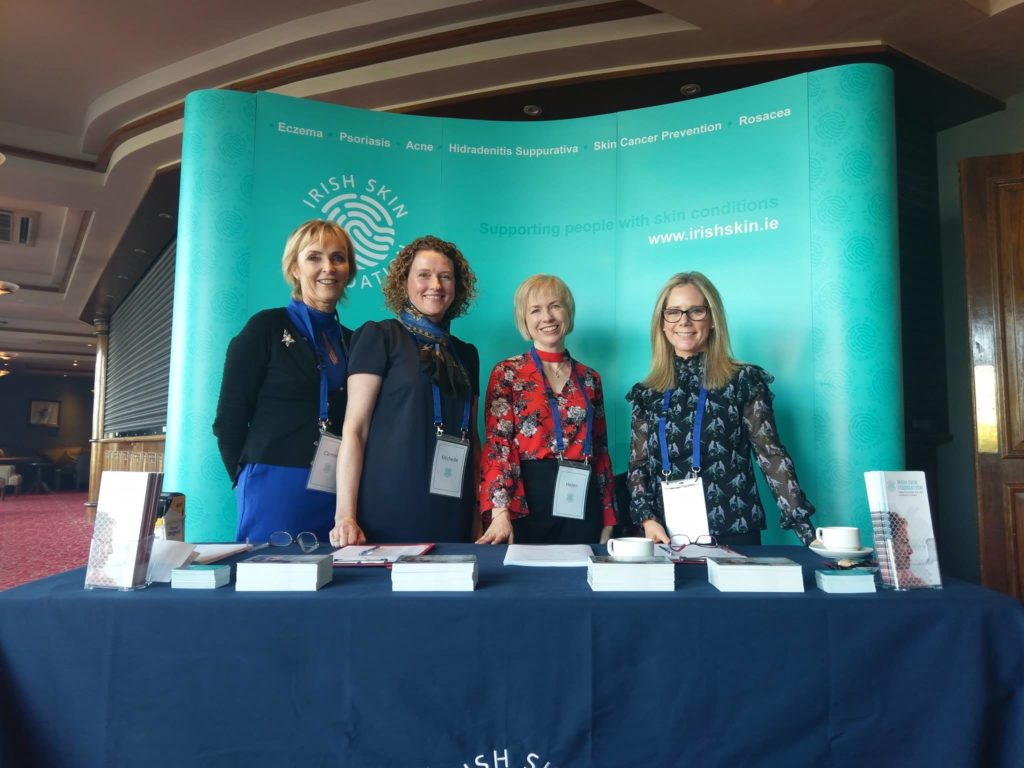 Sheila Ryan Advanced Nurse Practitioner, Limerick University Hospital, offered a comprehensive presentation on the practical management of eczema and offered some very useful and practical tips on breaking the itch scratch cycle and sleep tips for adults and children who have eczema.
Glen Kenneally, a parent of a child with eczema provided an insightful and inspiring view into the journey he and his family took with their daughter's eczema. Glen spoke about the various triggers, flares, treatments, and impact on family life and their daughter's life. Glen concluded his talk giving hope and encouragement, and giving a special thanks to the dermatology Doctors and nurses at Our Lady's Children's Hospital Crumlin.
The La Roche-Posay-presentation series in the afternoon included another talk by Dr Tobin. This presentation included, how to reduce the severity of eczema from the 1st day of life, staying flare-free longer and the role of the skin microbiome in eczema.
The final of the talks was by Niamh O Reilly, Sleep Specialist, The Nursery. Niamh provided some practical insight and advice on a very relevant topic, cultivating good sleep habits for parents and children, whilst also managing eczema.
Attendees had the opportunity to visit many exhibitor stands, pick up some free samples and receive a copy of our eczema booklet.
---
For more information about Atopic Dermatitis and Eczema, visit our Eczema page , or download our eczema booklet .If you need help or guidance about managing your eczema, contact the ISF Helpline or call (01) 486-6280.
To take part in our eczema survey click on "Living with Atopic Eczema & Eczema in Ireland"