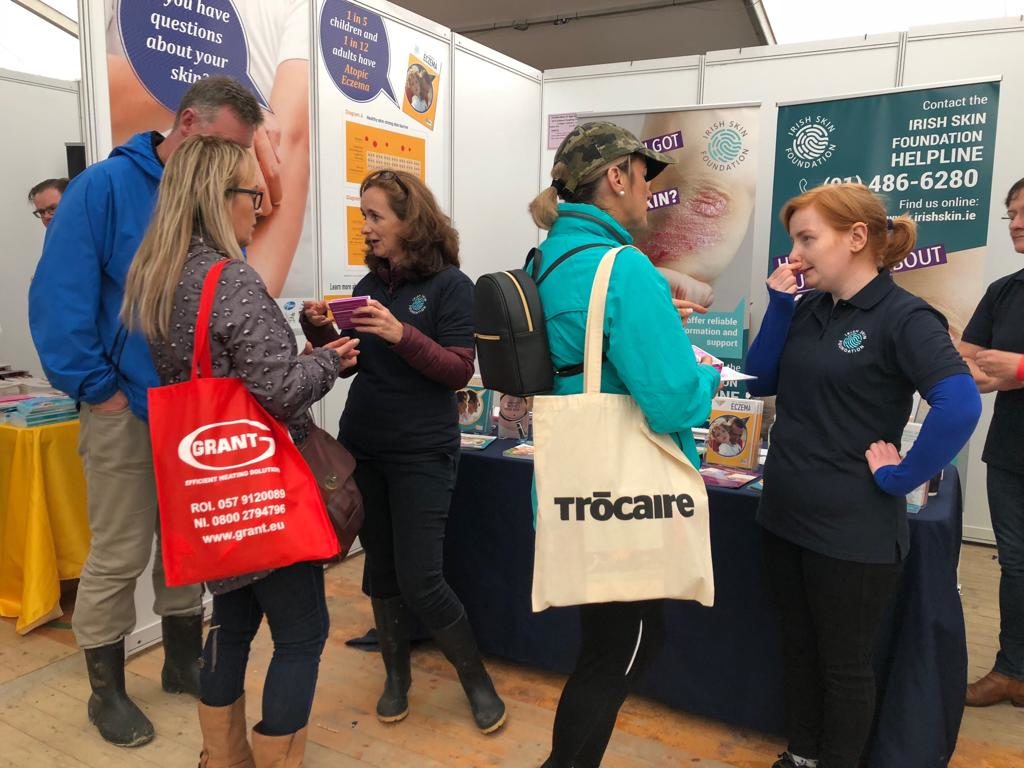 The 87th National ploughing championships were hosted for a third consecutive year at the same location, Screggan, Tullamore, Co Offaly from the 18th to the 21st of September. For the first time in its 87 year history, day 2 of the championships had to be closed to the public as storm Ali brought gusts of almost 100km/h to the site.
However, on the days that were open, a team of dermatology ANP's, nurses, Dermatologist and other team members had the great pleasure of meeting hundreds of people seeking information about many skin disorders including psoriasis, eczema, acne and rosacea. We were pleased to offer copies of our information booklets and free samples of emollients kindly provided by Dermal.
As part of a staggering 1700 exhibitors to hundreds of thousands of attendees, it provided a great opportunity for the Irish Skin Foundation (ISF) to speak to people of the farming community, especially if they worked outdoors predominately about sun protection of their skin due to overexposure of UV radiation to the sun.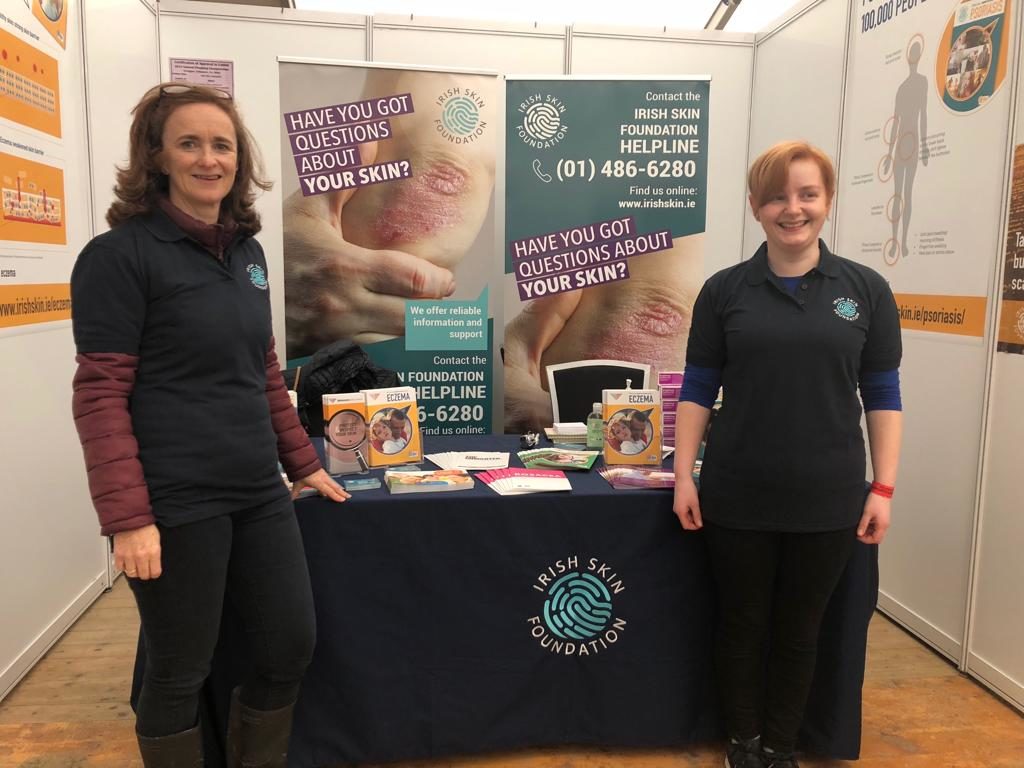 Skin cancer is the most common cancer in Ireland and in most cases is preventable and is mainly caused by overexposure to UV radiation. The National Cancer Registry Ireland (NCRI) recorded 1,118 melanomas and 10,667 non-melanomas in 2015 and estimate that melanomas will increase by a third by 2025.
Last year the ISF surveyed 177 people at the national ploughing championships about their attitudes to the sun, and perceptions of their own 'natural skin colour'. In the survey 77% considered themselves to be fair/freckled or skin type 1 and 2 and the remaining 23% considered themselves as anything from light to dark olive, skin type 3 and 4. The latest census figures from the Central Statistics Office (CSO) indicate that 93% of Ireland's population ('white-Irish' 82% and 'white-other' 9%) fall into the fair-complexion skin type 1 and 2 categories.
Last year's ISF survey suggests to us that about one in four of us are mistaken about our personal skin type, thinking that we are darker and more resilient to the sun's UV radiation than we really are.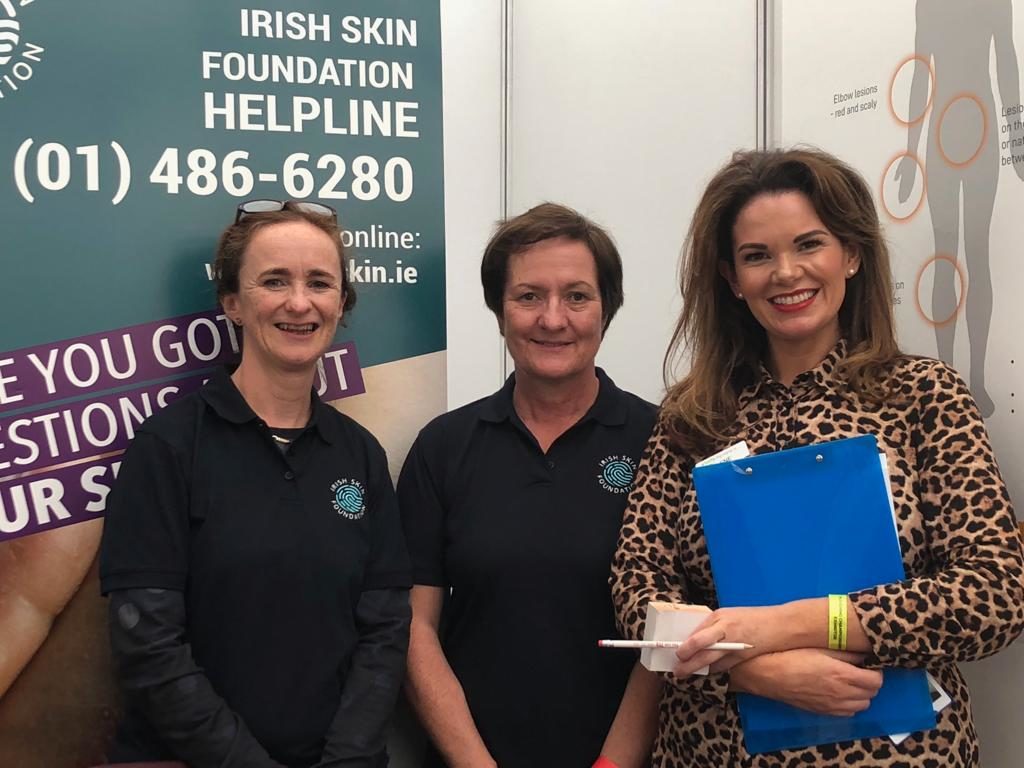 Skin type 1 and 2 characterizes people with pale skin that burns easily and never tan, who have blue eyes, with blond or red-coloured hair and freckles. This skin type burns easily and tans poorly, so are particularly vulnerable to sun damage and skin cancer. Outdoor workers receive 5-10 times more UV exposure than indoor workers, and with the rising incidence of skin cancer in Ireland, the ISF are keen to spread the sun-safe message.
In conclusion storm Ali didn't dampen the spirits of exhibitors and attendees at the ploughing championships and the Irish Skin Foundation looks forward to being part of this extraordinary event in 2019.