On Saturday, 8th June, the UCD campus was transformed for the 4th annual UCD Festival.
The event is now a firm fixture on the family festival calendar and aims to showcase the innovation, creativity and research that takes place on campus every day with a host of stands, exhibitions and  indoor and outdoor activities to enjoy each year.
The Irish Skin Foundation were delighted to take part in the festival for the first year by joining with the Charles Institute of Dermatology and Systems Biology Ireland to create a booth for 'Melanoma and Skin Protection Awareness'.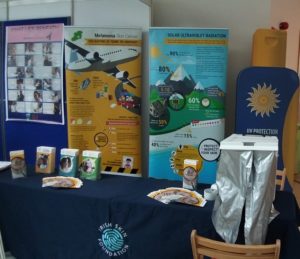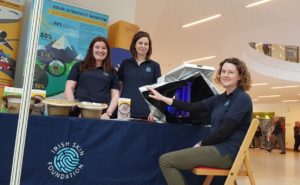 Visitors to the booth received our new and updated Melanoma Skin Cancer information leaflets, guidance on how to protect their skin from sun damage at home or abroad and learned more about the dangers of occasional, intense, sun exposure and how they can reduce their risk of skin cancer.
People also had the chance on the day to check their faces' previous history of sun exposure through a UV light box / skin scanner operated by our Health Promotion Team. We provided visitors to the stand with free sunscreen samples for different skin types – normal /combination; dry / sensitive; and specially formulated for kids.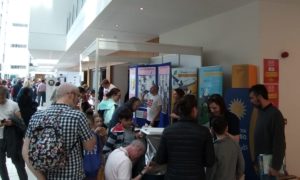 Systems Biology Ireland showed people an up-close demonstration of the differences between healthy cells and melanoma cells through a microscopic demonstration.
At the event we had hundreds of visitors to the stand to discuss sun safety, ways to reduce risk of skin cancer and check their face in the UV light box. People living with chronic inflammatory skin conditions visited the ISF stand to get guidance on skin conditions such as psoriasis, eczema, acne, rosacea and HS. The event was hugely successful and we were delighted to be involved!
---
Remember, whether at home or abroad this summer, occasional, intense sun exposure and sunburn increases skin cancer risk. More about melanoma and skin cancer here.