Dundalk Institute of Technology (DKIT) held their inaugural Health Fair on January 23rd. The aim of the event was 'Health promotion in this setting, has the potential to impact future life and health outcomes of its campus community members and society as a whole. Events such as the health fair can influence health-related knowledge, health beliefs and attitudes, and set patterns for health behaviours, potentially impacting on future health and social gain for society'.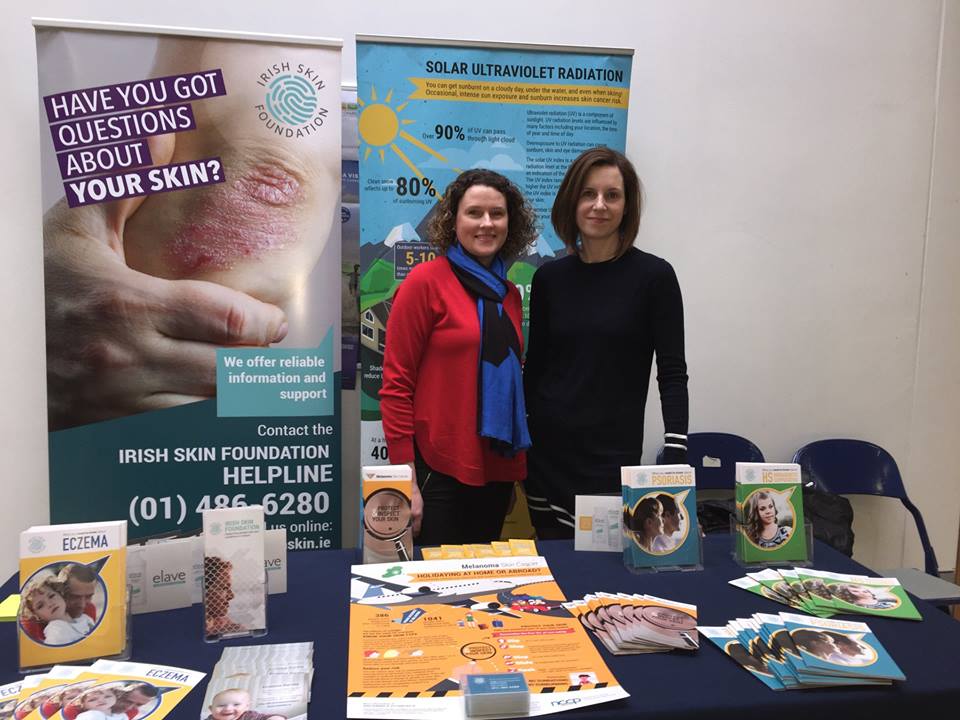 The ISF was one of about 20 exhibitors with health promotion stands, all of whom represented a broad range of interests across the health and wellness spectrum e.g. the DKIT School of Nursing took blood pressure and blood glucose measurements, there were cookery demonstrations, and students and staff had the opportunity to chat with the various exhibitors.
There was even a chance to sign up to a fun run!  We were delighted to meet with students and staff to provide information about a range of skin conditions and general skin health. We are looking forward to their next event!
We would like to thank Elave Skincare, a local Dundalk-based family business, for providing emollient and sunscreen samples to distribute on the day.
---
If you need help or guidance about managing a skin condition like eczema, psoriasis, HS, acne or rosacea, contact the ISF Helpline here.