Ireland among last countries in EU to make new drug available to patients
Listen to Paul Herriott and Prof Alan Irvine being interviewed on The Ray D'Arcy Show, RTÉ Radio 1
The ISF is calling on HSE management to reimburse a first-in-class drug (dupilumab) to provide access to hundreds of people living with severe atopic eczema throughout Ireland.
In 2017, the European Medicines Agency approved dupilumab (brand name: Dupixent) for the treatment of moderate-to-severe atopic eczema in adult patients who are candidates for systemic therapy.
The ISF made a submission in July 2019 to the National Centre for Pharmacoeconomics (NCPE) in relation to the new therapy and to advocate for wider access for patients to the potentially 'life changing' new drug. Patients who have exhausted other treatment options, urgently need access to the new treatment which has been available to patients elsewhere in Europe for over two years.
ISF board member and advocate Paul Herriott, who has lived with eczema since childhood explained: "Over many years I have seen great changes in the medical management of my own eczema from my earliest experiences with consultants in the North, to my various courses of treatment, wet wrapping, phototherapy, and more.
"While the care I have received has been incredible and has allowed me to lead an essentially fully active life, the burden of management has been utterly exhausting, and I eventually reached the limits of current treatments.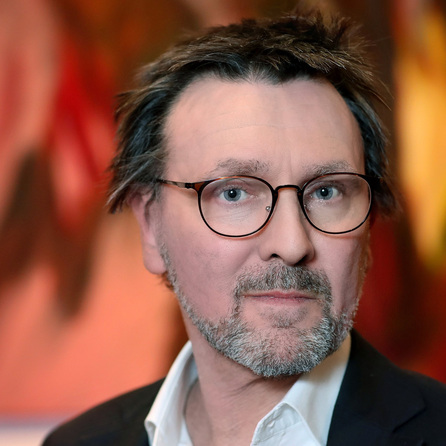 "This is the place where hundreds of patients living with severe and painful eczema now find themselves. I urge HSE management to allow people with eczema their fair share of access to new medications and a future without the ongoing ordeal and guess work of daily management."
With very few treatment options currently available, managing moderate-to-severe atopic eczema can be complex and challenging, and remains the leading health burden attributable to skin disease[i][ii]. The physical day-to-day management of atopic eczema, along with the direct and indirect costs place a huge burden on anyone living with or managing this unpredictable and relapsing skin condition.
Prof Alan Irvine, Consultant Dermatologist at St James' Hospital and Children's Health Ireland at Crumlin said, "Those living with severe eczema endure a huge burden to their quality of life, sleep is severely affected, itch and discomfort are a constant companion. Irish patients with severe eczema have been waiting for approval for dupilumab for 2 years since the UK's NHS made this often life-transforming drug available in the North. They and those who care for adolescents and children with eczema are anxiously awaiting parity of access across the island of Ireland."
From the fourteen-country reference group, Ireland is among the very last countries (along with Greece) to provide patients with access to dupilumab. The new treatment has been routinely available in the UK to people living with severe eczema since August 2018 (including Northern Ireland).
"Many have been living their lives in a cruel limbo awaiting sign-off for this medicine. Health care systems across Europe have assessed cost benefits and made this drug available to their populations, following Germany's lead in September 2017. Our patients are simply waiting too long now, their time has come," Prof Irvine continued.
David McMahon, CEO, ISF said, "Dupilumab is the first major therapeutic breakthrough for atopic eczema in decades.  Patients living with severe eczema are desperate for access to a treatment that can be truly life-changing for many.  We're asking for fair access to new medicines, based on value for money, transparency, effectiveness and sustainability, and we want to see a future for people with eczema without having to live with painful, broken, and bleeding skin."
Key findings released last year from the ISF's 'Living with Atopic Eczema Survey'[iii], from four-hundred-plus participants, first highlighted the pronounced negative impact that living with severe atopic eczema can have on quality of life, revealing 86% of children and 84% of adults with the condition have ongoing sleep disturbanceiii. Additional findings from the survey showed two-thirds (65%) of adults avoid exercise, activities and sportiii and more than half (52%) of adults surveyed avoid social activities altogether due to their conditioniii.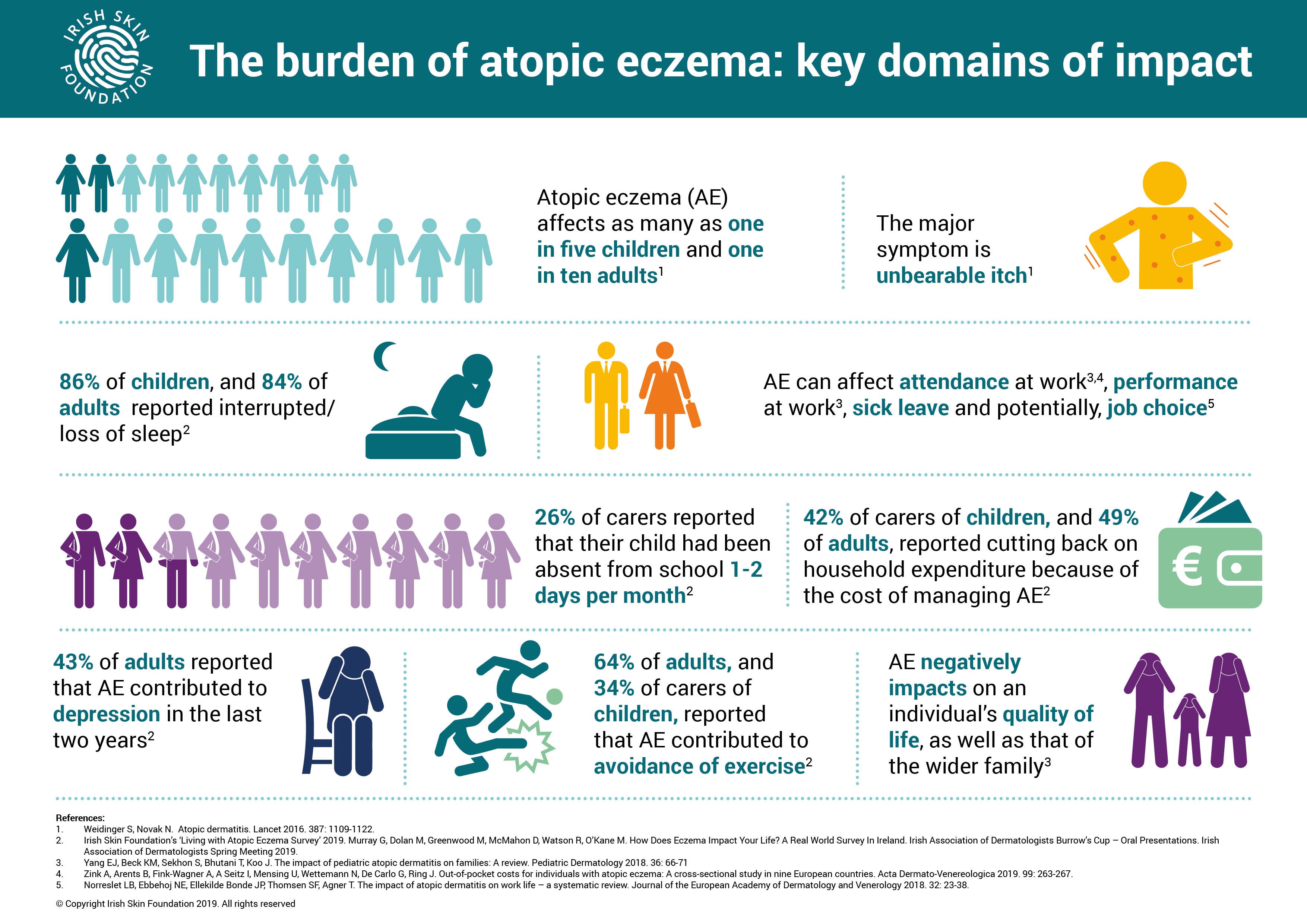 The ISF also said that it now appears that insufficient funding is being invested into innovative medicines and asked the HSE to ensure that saving delivered through biosimilar uptake or other savings are reinvested within the new medicine budget to ensure access to first-in-class treatments that have been proven to be effective and value for money.
David McMahon said that charity has since made further inquiries about dupilumab to the Department of Health and the NCPE.
References:
[i] Weidinger S, Novak N. Atopic dermatitis. Lancet 2016: 387: 1109-1122.
[ii] Hay RJ, Johns NE, Williams HC Bolliger IW, Dellavalle RP, Margolis DJ, Marks R, Naldi L, Weinstock MA, Wulf SK, Michaud C, Murray CJL, Naghavi M. The global burden of skin disease in 2010: An analysis of the prevalence and impact of skin conditions. Journal of Investigative Dermatology 2014, 134: 1527-1534.
[iii] Irish Skin Foundation's 'Living with Atopic Eczema Survey' 2019, conducted by the Irish Skin Foundation through an online survey from September 2018 – April 2019, with a sample size of 454 people with eczema or caring for someone with eczema. Murray G, Dolan M, Greenwood M, McMahon D, Watson R, O'Kane M. How Does Eczema Impact Your Life? A Real World Survey In Ireland. Irish Association of Dermatologists Burrow's Cup – Oral Presentations. Irish Association of Dermatologists Spring Meeting 2019.
---
For more information about atopic dermatitis and eczema, visit our main eczema page here.  If you need help or guidance about managing your eczema, contact the ISF Helpline here.