Psoriasis is a complex condition that may severely impact your quality of life and self-esteem, reducing confidence, and even taking an emotional toll. We are now looking at psoriasis from the inside out. So, if you are living with psoriasis, we urge you not to suffer in silence but to encourage people around you- your friends, family and healthcare professionals- to #AskHowIFeel, and open up to them about both your physical and emotional experience of psoriasis. Talking to those around you can be very helpful in building support systems to minimise the impact psoriasis has on your day-to-day life.
David McMahon, CEO of the Irish Skin Foundation, discusses the #AskHowIFeel campaign
Psoriasis Information Videos
Dr Catherine Wilkinson, General Practitioner, discusses the ways in which psoriasis may affect people's lives, and highlights the support available to manage this.

Dr Marina O'Kane, Consultant Dermatologist in Beaumont Hospital, discusses the impact of psoriasis on quality of life and how best to work with your healthcare professional to address this.
Looking at Psoriasis from the Inside-Out: A First Hand View
In the following video series, Caroline Irwin, Psoriasis Patient Advocate and Dr Eddie Murphy, Clinical Psychologist discuss all things psoriasis. Caroline shares her story and highlights the impact psoriasis can have on day-to-day life. Dr Eddie offers insights into the psychological aspect of psoriasis and simple tips as to how to reduce the effect of psoriasis on quality of life.
Why #AskHowIFeel?

Caroline's Story

Common Challenges Faced by People with Psoriasis

Working with your HCP to Manage Psoriasis

Pathways to Support for Psoriasis

SkinSideOut event Saturday 16th November
Useful Tools
Psoriasis Booklet (PDF)
Our new 'What you need to know about psoriasis booklet' has been prepared to help you understand your condition, talk with your doctor,  learn about available treatments and find useful tips for living with psoriasis.
Download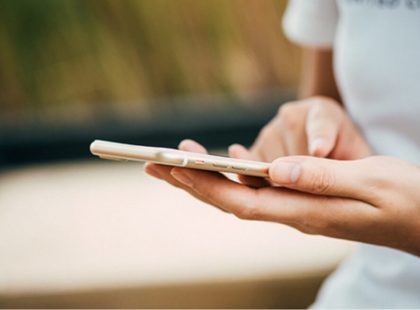 Do you have questions about your skin?  Ask a dermatology clinical nurse specialist by filling in the form below. Learn more about how the ISF Helpline here and about our Terms of Use.
Read More
About Our Helpline
Do you have questions about your skin? For guidance about skin conditions call
Read More
Kindly supported by
The views expressed on this website are those of the Irish Skin Foundation and are independent of our corporate sponsors.