An event called  'Skin and Kiss' was held as a fundraiser for the ISF on 15 March in the Russell Court Hotel.
The event was organised by 5 students from DIT, Darcy Byrne, Darienne Anandappa, Ailbhe Finnegan, Ellen McQuaid and Yasmin McEvoy.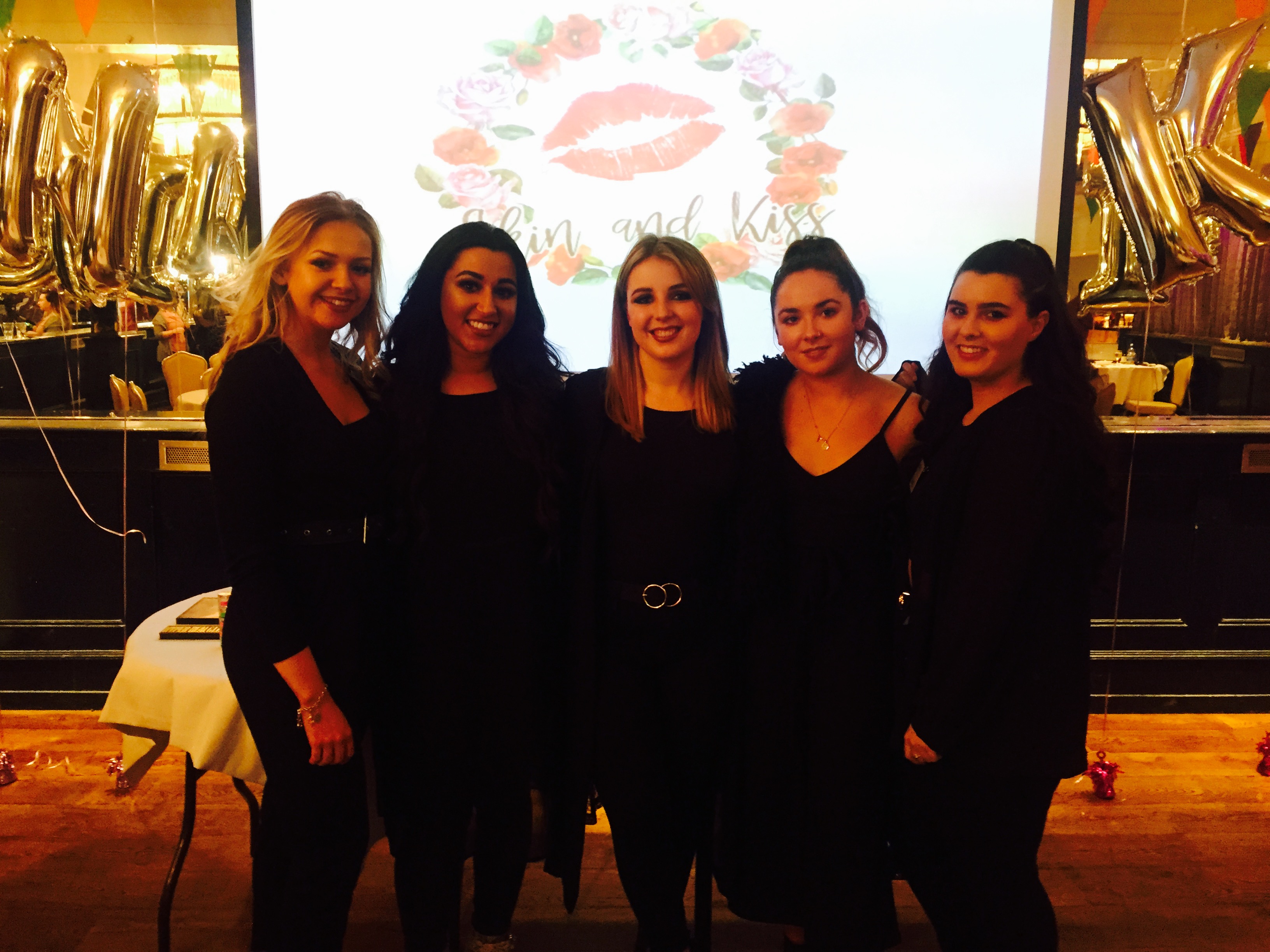 The students' main aim and objective of the event  was to create more awareness of skin types, sun protection, sunbeds, skin cancer, common skin diseases, skin care and to provide make-up tips.
It was a fun night that was well supported, Carmel Blake from the ISF spoke about common skin problems, skin cancer and sun protection, and 2 MAC make-up artists to shared skincare advice and make-up tips.
There was a raffle with super prizes and the people that attended received a lovely goody bag. It was a fun event with a great atmosphere, and we would like to thank this great team for running this fundraising event for the ISF.